Two Meikarta's Apartment Tower Topping Off to Finally Be Done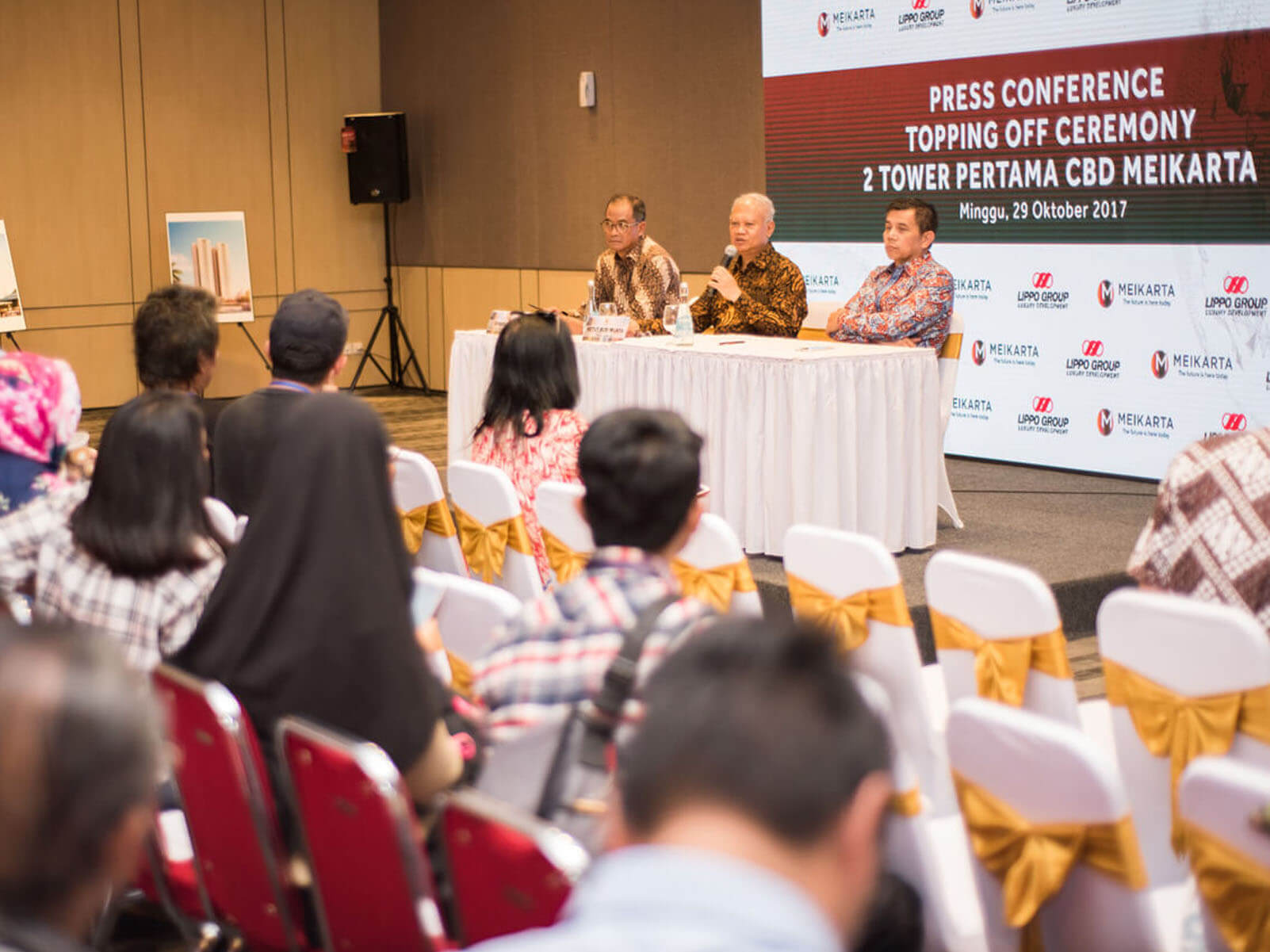 TAt26th October 2017, Lippo announced that two of their first CBD apartmenttopping off will finally happened. The topping off of the tower will be done at29th October 2017. Both tower will be the tallest apartment ever atBekasi—Cikampek corridor. This will be a concrete proof of Meikarta's citydevelopment. Meikarta,located at the heart of Indonesia's economy, will turn Meikarta into neweconomy center. Thousands of national and multinational corporation aroundeastern of Jakarta, like, Astra, Honda, Toshiba, and Samsung will strengthenMeikarta's status as smart, skilled, and humble human resources. Variousinfrastructure like express train, international deep sea port, internationalshopping center, will also help Meikarta becoming a modern and central businessdistrict at Indonesia.
Lastly,Meikarta's President, Ketut Budi Wijaya, say that the topping off can becomeevidence of Meikarta development which will be done soon. Later, hopefullyaround fifty apartment building will be ready at December 2018. He believesthat Meikarta will become a solution of Jakarta's traffic, crowd, and othersocial pressure.